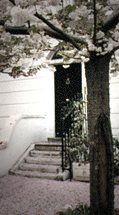 The one thing each individual, company or organization who is on the web, or wants to have a web presence, has in common is the need for a good web design. Whether you seek to sell products, post information, promote services, accept applications and forms of any kind, or offer customer service, a good web design is essential.
A good web design consists of easy to understand navigation, functionality that accommodates its purpose, but makes logical sense, and a look that entices visitors to your site and encourages them to browse. JeannE Designs creates sites with these components.
Open the door to your branch "office" on the net with good web design, web development, e-commerce, web hosting, and more. JeannE Designs offers distinctive designs and functionality for the web, e-solutions for your e-business. Contact JeanneE Designs for your web site solution.

Distinctive Designs and Functionality for the Web